Our Story and Mission
We wanted a drone resources that would keep up with this fast-paced technology.
DroneGuru
exists to help you get the most out of your present and future drones. To keep you informed and, most importantly,
in flight
.
We started DroneGuru in 2014 for one simple reason – drones are AWESOME.
The problem is that they can also be confusing and every week there's something new happening that makes everything you think you know about drones obsolete.
We wanted a drone resources that would keep up with this fast-paced technology.
We aren't called "DroneGuru" because we think we are drone gurus. No, we created this site because we want to help make drone gurus. Drone might be "unmanned" (un-peopled?), but without people to use and benefit from then, they are totally worthless.
DroneGuru exists to help you get the most out of your present and future drones. To keep you informed and, most importantly, in flight.
Meet Our Team
Founder & CEO
Jesper holds a Bachelor of Information Technology from Lund University. Being a fan of all things RC led to an interest in drones. He started DroneGuru in 2014 as a hobby project, and it has grown a lot since then. When not flying drones he rides his motorcycle or plays with his 5 dogs.
Jesper Erik
Email: jesper@droneguru.net
Main Writer
Sydney Butler is a prolific technology writer with a knack for digital gadgets and a love of flying things. He's been messing with tech since the early 90s and dreams of the day that quadcopter hoverbike finally goes on sale.
Sydney Butler
Email: sydney@droneguru.net
GIS, Photography and Drone Pilot Tips
Peter Karanja is a licensed drone pilot from Kenya, freelance writer and drone enthusiast. He has been using drones for land survey, GIS, and photography for the past three years. Being a drone user, he loves writing about drone applications, safety tips for using drones, and the best ways to get the most out of a drone.
Peter Karanja
Email: peter@droneguru.net
Research Specialist 
Noemi is the research specialist and also does a lot of behind the scenes work, like design and editing.
Noemi Idang
Email: noemi@droneguru.net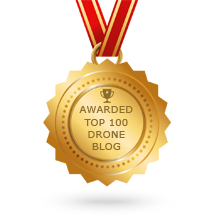 More than 10 000 Subscribers – Newsletters for the Busy Guru
We get it, you're too busy to type "DroneGuru" into your browser, yet you still want to know the latest dirt from the drone industrial complex.
The only solution is to sign up for our bi-monthly newsletter. That's twice a month, not once every two months. Admit it, you were wondering.
Guru Reviews Just for You
As much as you have the urge to buy the latest drone the minute it's up for preorder, you'll stay out of bankruptcy for longer if you wait for a professional to jump on the metaphorical grenade for you.
We review the drones that you're all thinking about, so that you don't have to find out the hard way that you bought a dud.
Unlike many drone sites, we prefer hands-on reviews, with our own pics and videos, like we did with the Flanker and the Makerfire Micro Drone.
Priceless Guru Guides at No Cost
Who reads the manual anymore? We do! Not only that, we'll write down stuff they don't put in the manual.
There are guides for all sorts of sane (and less sane) things to do with your drone. While we make our guides as easy to understand as we can, we'll never talk down to a guru like you! We aim to make no-nonsense guides and most of the time they are. Even when we put some nonsense in there, it's guaranteed to be good nonsense. So it's a win-win situation.
We create guides for both beginners and experts. Learn about FAA regulations, global drone laws and how not to fly into stuff like a moron.
The Newest News For Gurus to Peruse
DronGuru has a troop of news monkeys who spend all day waiting for press-releases so that we can post the latest news to the site. Yes, we literally pay them peanuts, but their union did make sure it's a good brand of peanut.
The upshot of this is that you can always make DroneGuru your first stop for the latest news, rumours gossip or interest piece related to the world of drones.
Lucky Gurus Win Prizes
If you're a regular visitor to DroneGuru you'll be in just the right place to catch one of our legendary drone giveaways. Yes, there is such a thing as having too many drones and then people start complaining around the office we have to give some of them away. So it might as well be you, right?
A Guru Community Waiting Just for You
We want DroneGuru to be a hub for drone fans around the world to meet and chat with each other.
Our article comment sections are always open (but do be nice) and we also have a great social media presence.
If you want to get nice and cozy with other drone gurus, check out our Facebook community page!
Don't Be a Stranger!
We know that without all our dedicated Gurus out there, this site would just be the boss posting selfies with his latest camera drone. You can prevent this cruel and unusual punishment from spreading across the net by letting us know what you like or don't like. We're a community-focused outlet and you can get in touch on Facebook, via Email or by signing up to our wonderful newsletter. You can find more ways to contact us here. It couldn't be easier.
So from the bottom of our hearts, thanks for visiting DroneGuru. We hope you'll stay, just don't feed the monkeys.